So it's been cold now and dark most of the time and my apartment still looks like
Hiroshima
happened here. It's an inside joke of how explode it looks here due working a lot and spending all my free time with my loved ones. Sigh. Anyways I been extremly rushy because a lot of things happen now and ofcourse christmas is coming and to be honest, I don't want it to come! It requires sooooooooo much planning and things to do! TERRIBLE! Like I don't have enough things to do anyways. Sharing rest of bought gifts a bit later and now trying to get back on track slowly but doing my best.
So because I been hibernating, I'll share bear-like outfit I had one day for one certain project. And it failed because I apparently live with attention-addicted dog.... Enjoy Jim's photobombings.....
"Really Jim? You really going to ruin this for me?"




"Okay fine, I'll pat you this time and then shoo"




"I told you to shoo, not pose....."




"Great Jim, just get your bottom infront of the camera....."




Jim: IT'S PARTY TIME!!! WOHOOO PARTYYYYYY!!




Partydog Jim: PARTYYYYYY MOOOOOM!!! IT'S PARTY TIME!!!!




Jim: Play with me then if no party time!




Jim: Oh camooooon nooooooow let's play!




Jim: Okay then rub my belly<3




"Jim, you gotta be kidding me!"




Jim: FINE THEN, NO BELLYRUBS!




Jim: I'll just pose with you then.


Jim: BOOOOOOOOORIIIIING!!!!




Jim: Kiss me please... *puppy eyes*






Aaaaaaaaaaaaaaaand *drum roll*
Finally!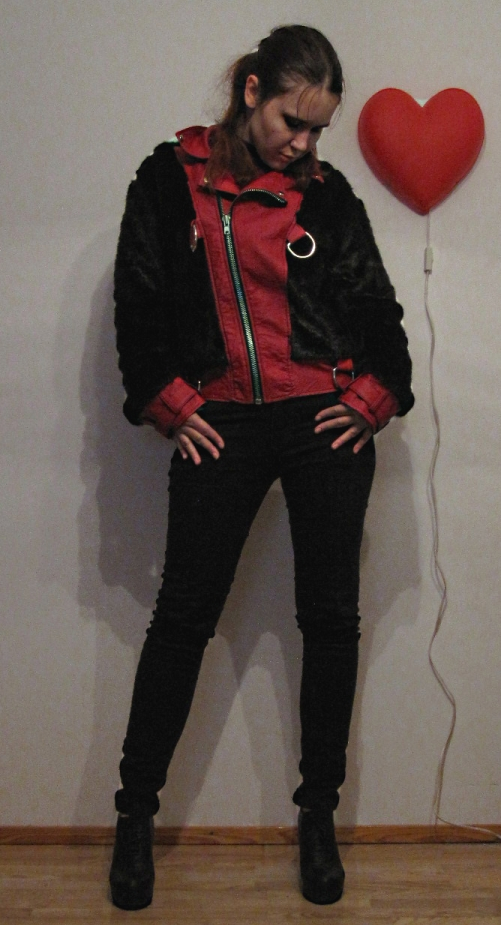 Fur coat: Lip service
Jeans: Salonie
Wedges: Nelly.com