Today, well yesterday basically, we had sort of halloween party. Okay fine it was me and my dog fooling with one outfit and we had halloweenish treats such as ghost and pumpkin shaped gingerbreads....
Oh no what's in that bag??!!


























Are you ready? Are you sure? Really? Well here it goes then. Don't tell me I didn't warn you!
DINODOG!!!
Dino got slightly lazy.




Such a cutie!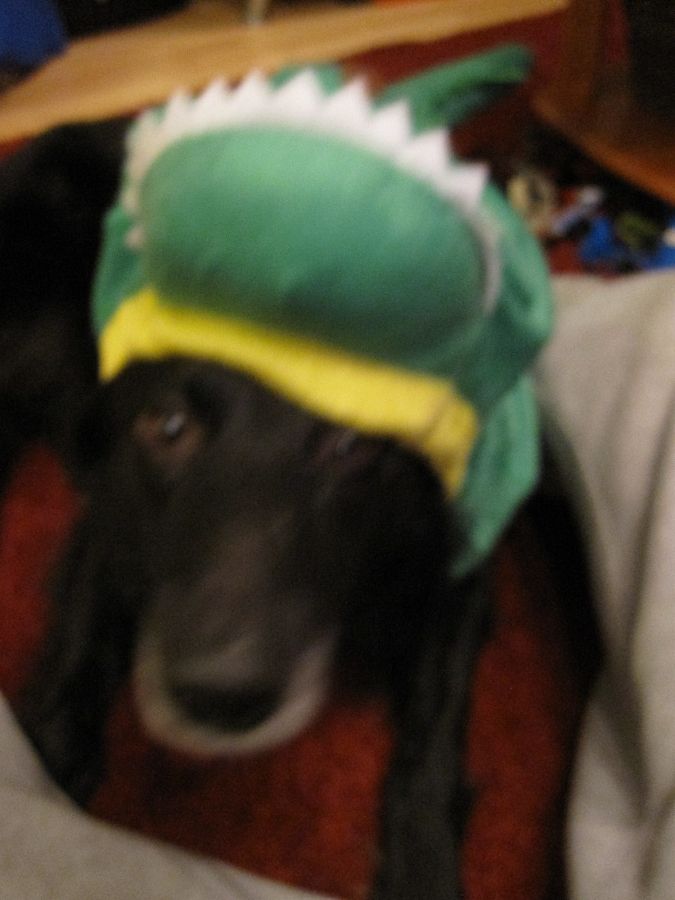 Innocent dino! (oh how I wish I had better cam :/)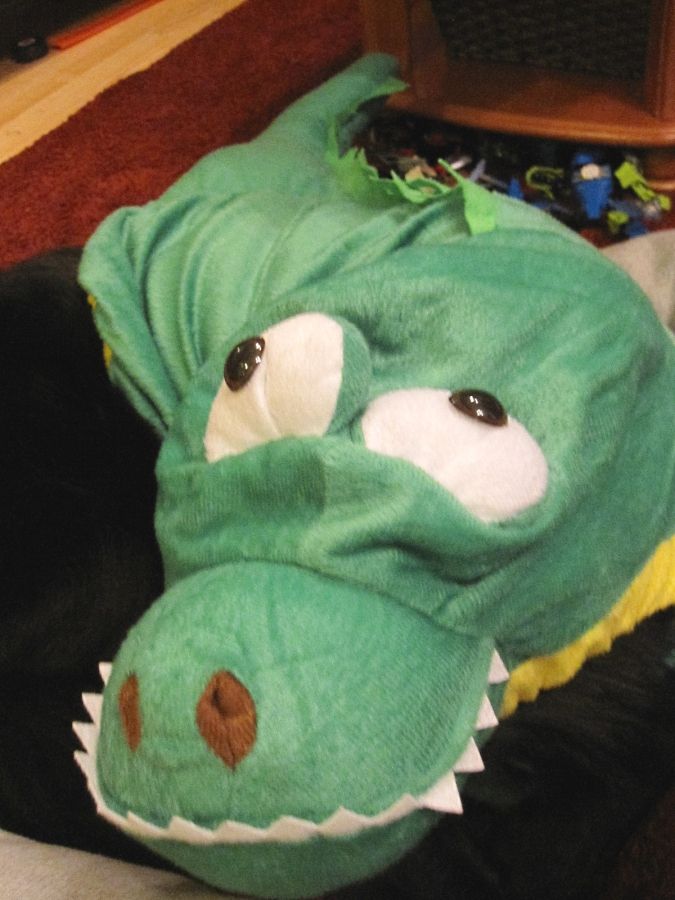 Rawrr!
Moooooom, I wanna cuddle!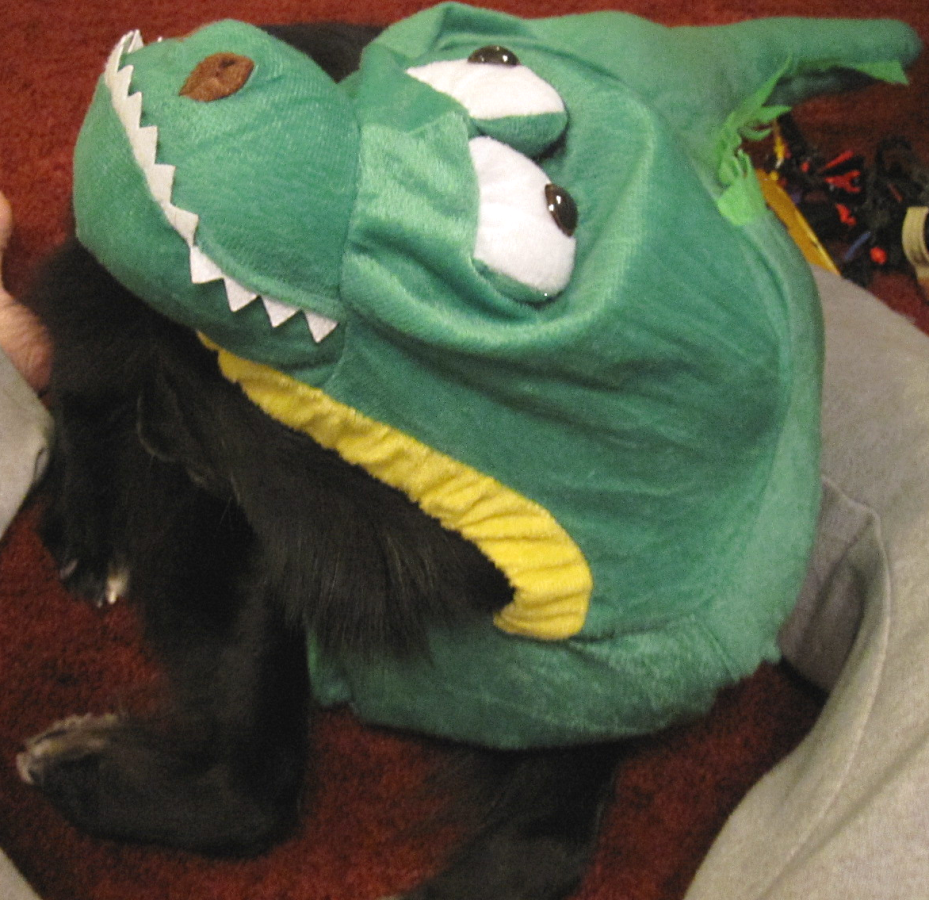 Damn doubletail...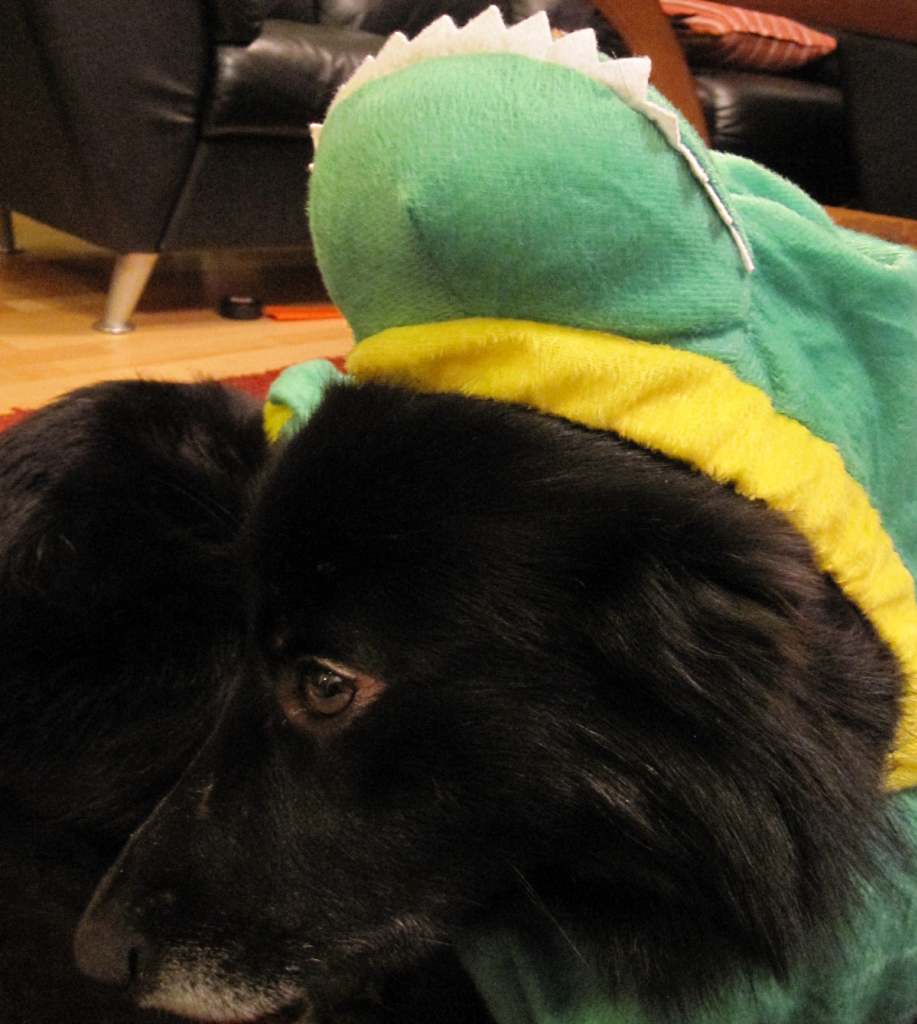 How come my dinohead ain't on my head well anymore?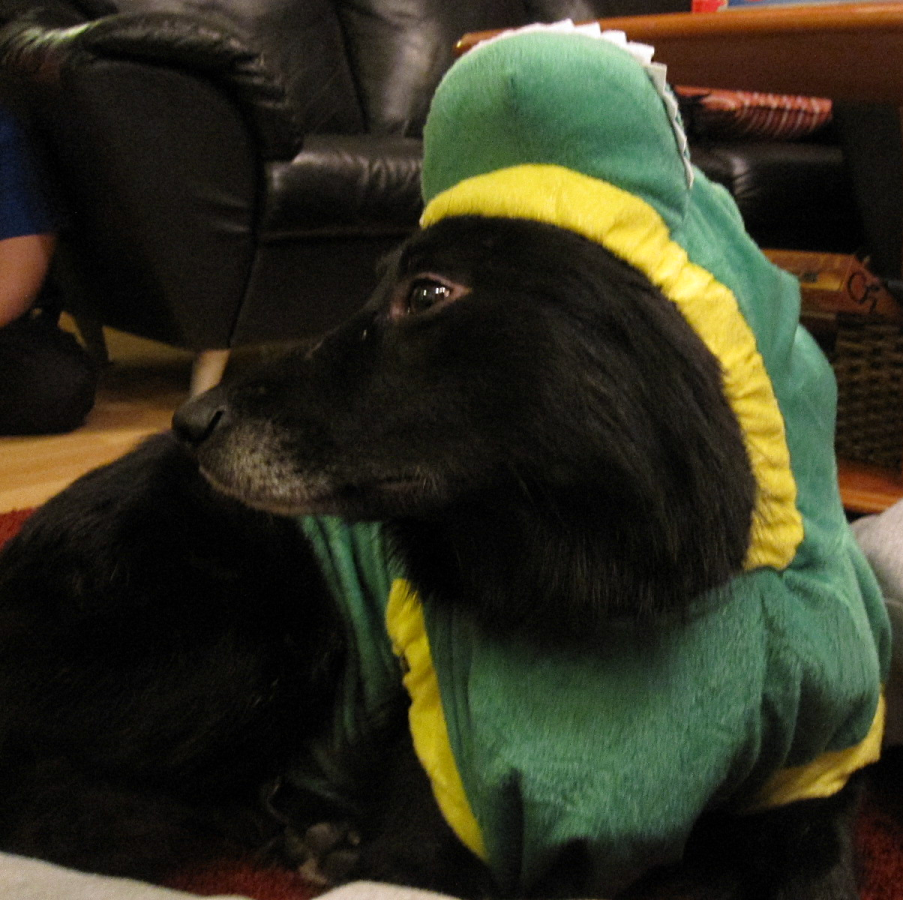 I really don't get you. What you mean it's not looking good on me?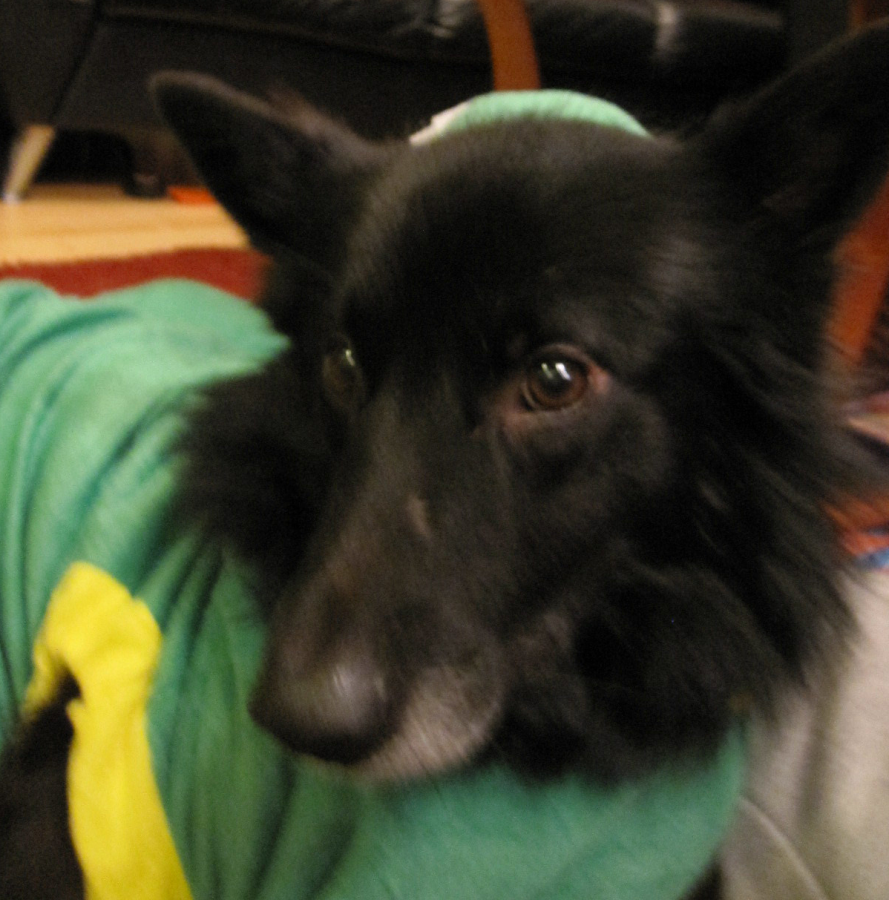 Is this better? Jew dinodoggy?
Haha is this better now?
ME SMASH!
*he just had some treats in that can and since it wasn't enough for him, he decided to throw it away... Dino outfit, dino-like behaviour?*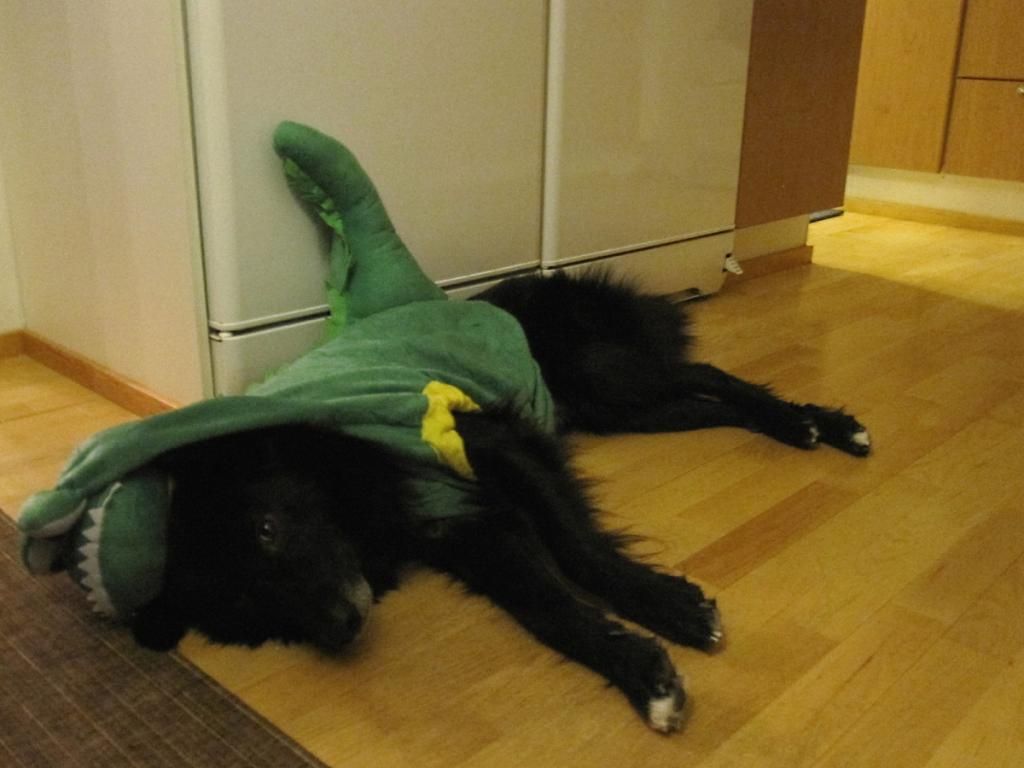 smashing cans makes me tired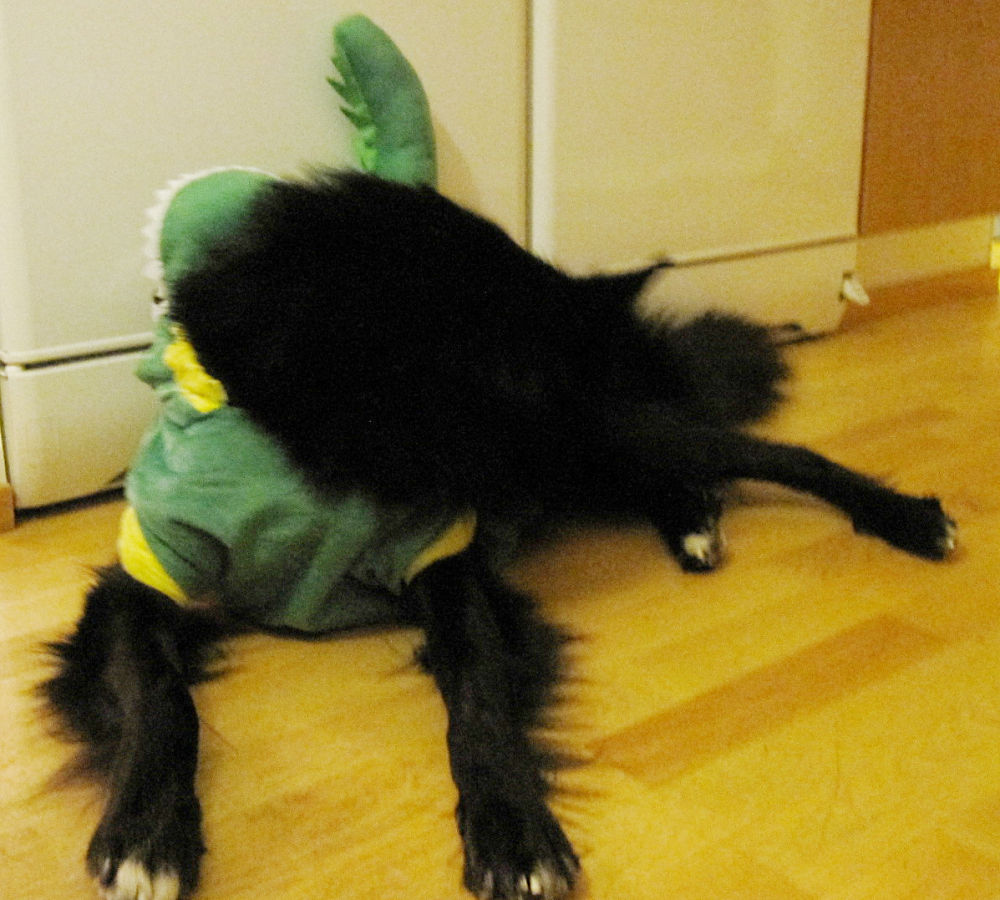 And makes me feel dirty! Damn!
Hello, love me pls.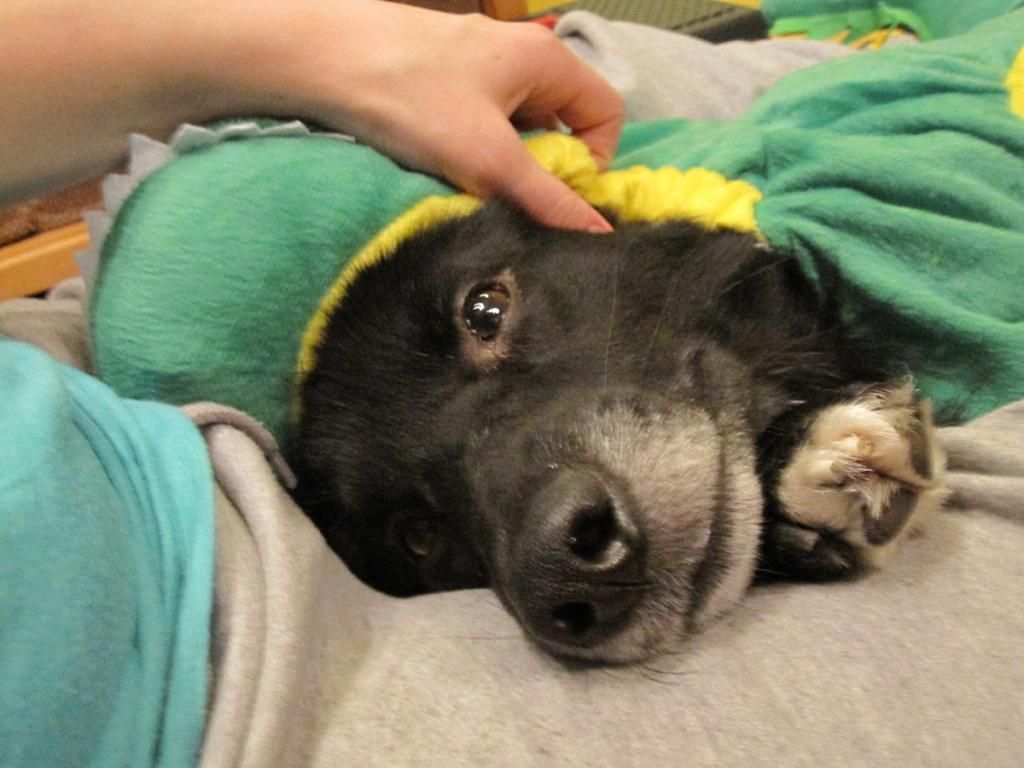 Thanks mom!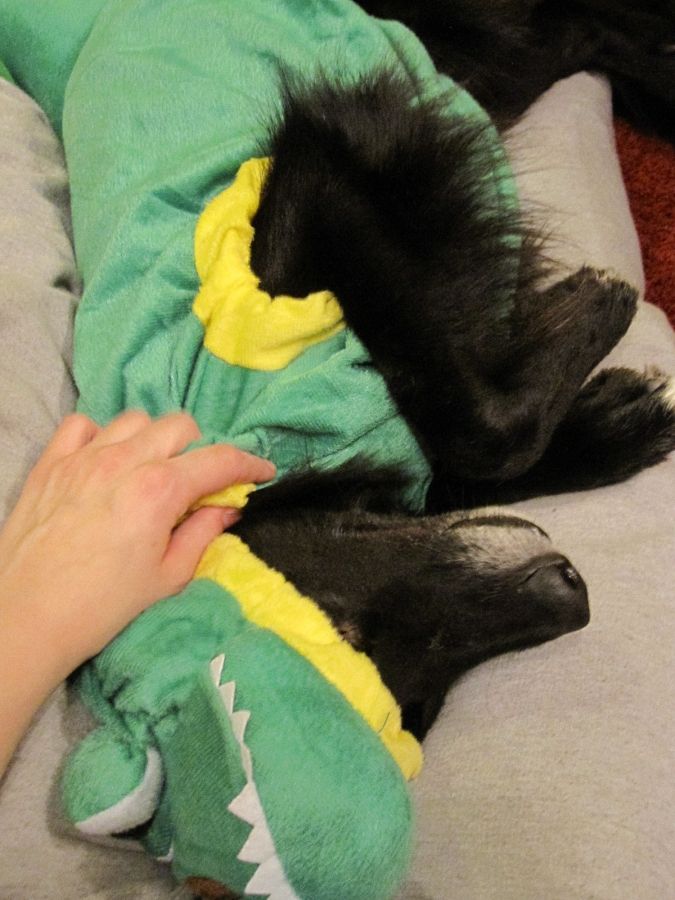 Awww yeah feels so good!
I wonder if theres some more suprises than just dinodog?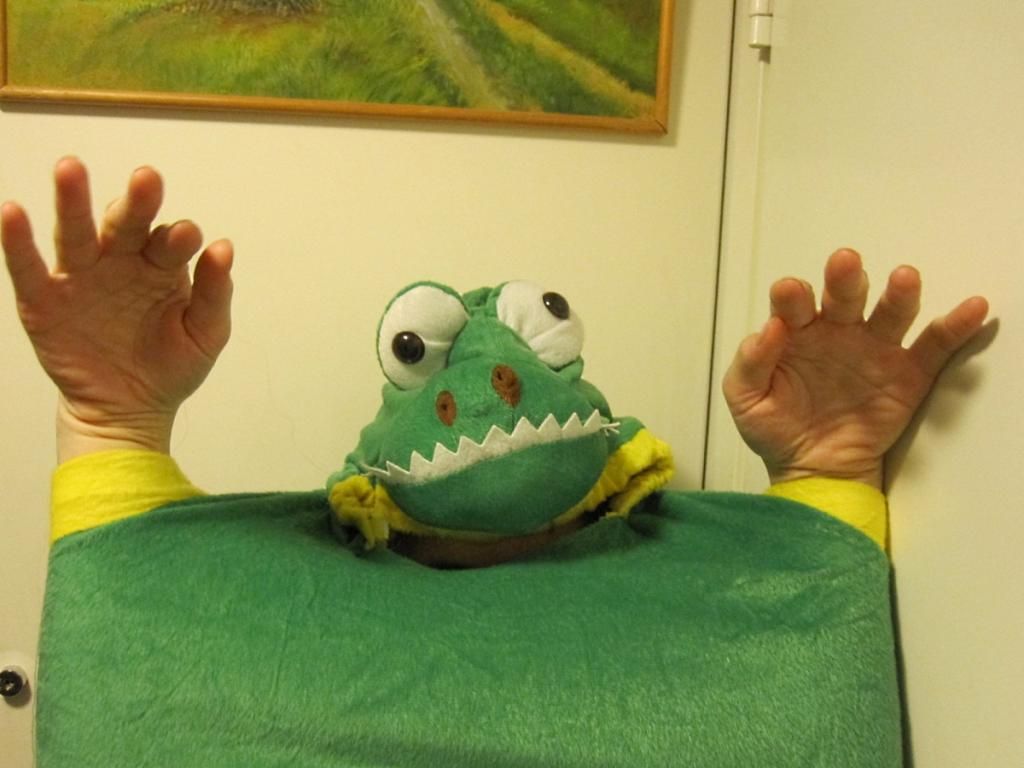 KERMIT!!! Wait what is that?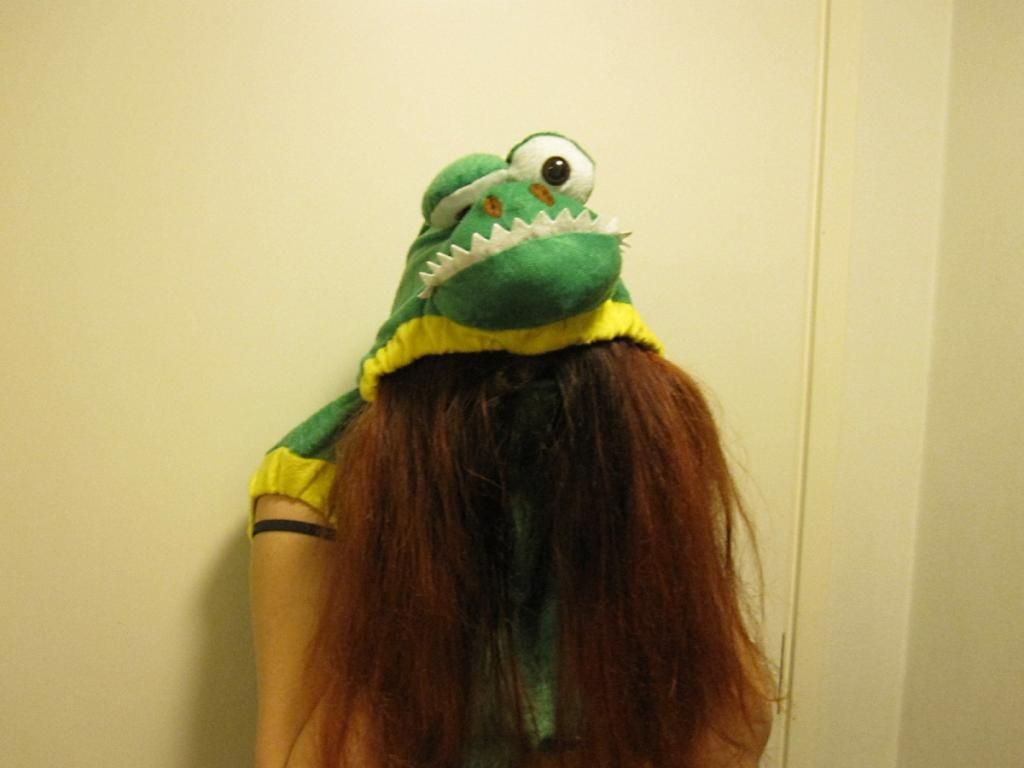 Kermit with teeth and beard? Frog with beard? Dino with beard?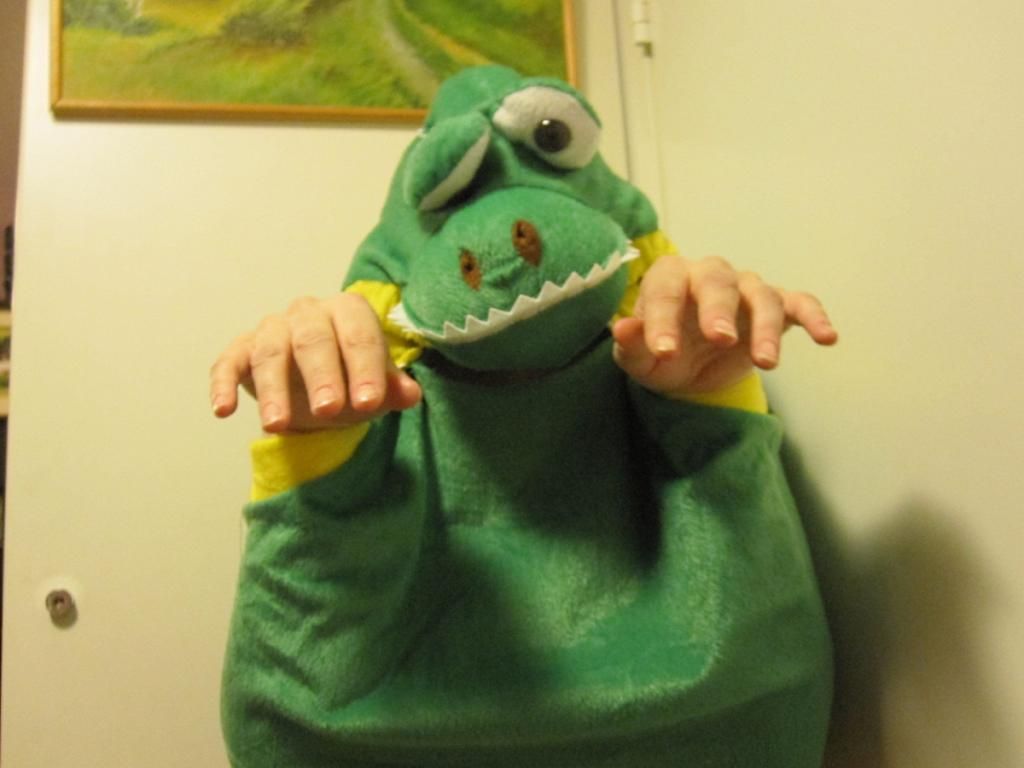 rawr?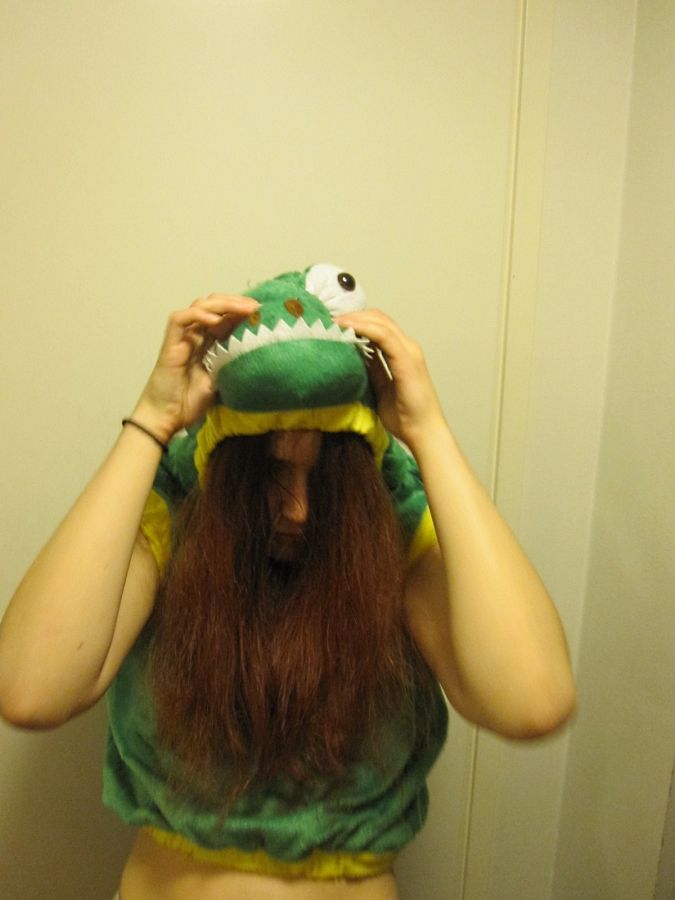 Damn the dinohead! Too small costume for me....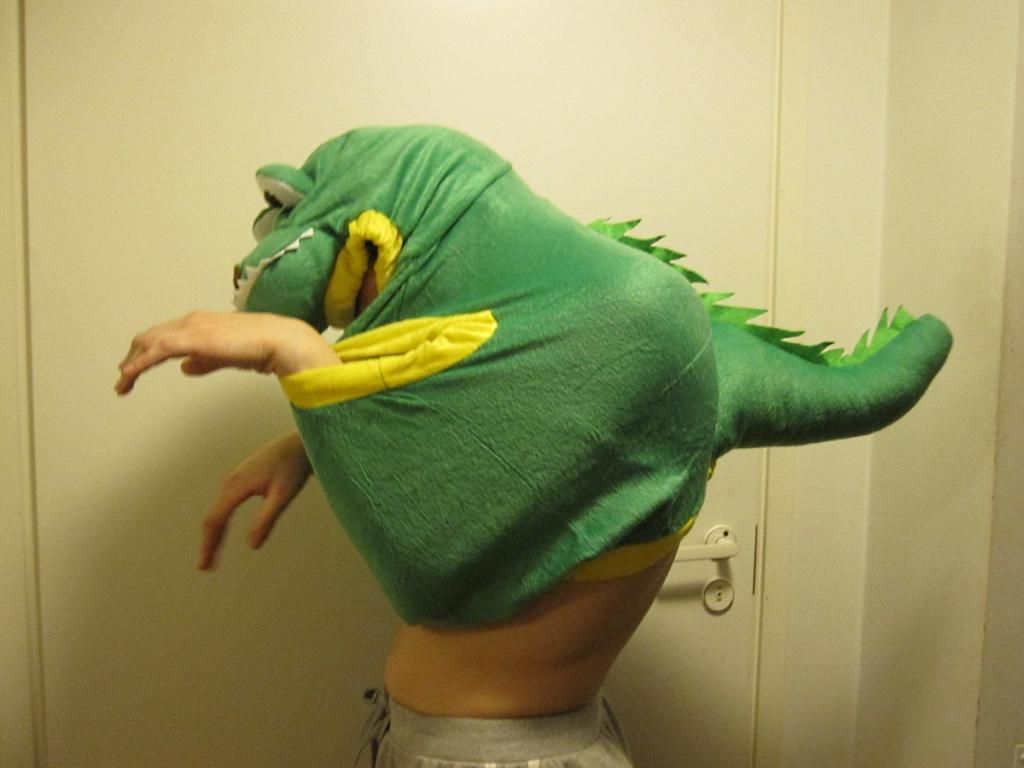 Like said......too small for me. :(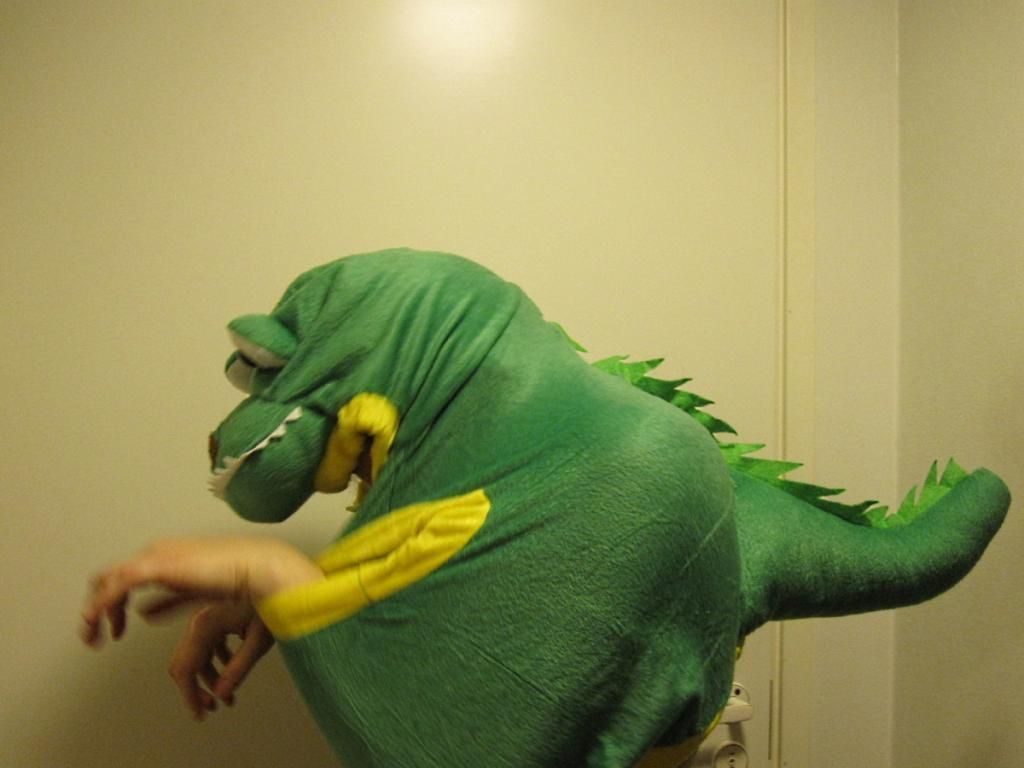 RAAAWWWWRRR!
ps. sorry for oversized sweatpants but I wanted to have comfy outfit when fooling around with loved ones.....and dinopup with who I was before outside running and playing around so he had been jumping on me and sweatpants are

only ones that I don't mind getting dirty or broken :P