Because of my hair color and vest-like cloth I seem to have like some sort of wings so I thought of phoenix.
I really love that grey vest-like cloth as it's really interesting and unique piece and those wings, god I love those<3
I also love that golden necklace that was sudden decision to buy and especially with grey that golden necklace looks great! I also had golden lipstick to match the necklace.
*Nevermind that random mess, I haven't had time nor equipment to get my shelves onto wall so some of the things just have to remain on floor till then.... New photoediting program, can't use it and bad cam :

( bad combination!

*
It seems I have taught someone to pose.... And that someone sure loves being in every picture's center!! :D (I just wonder why I'm not that good? :/)
Try not to laugh when someone comes to the pic to sniff his butt!!!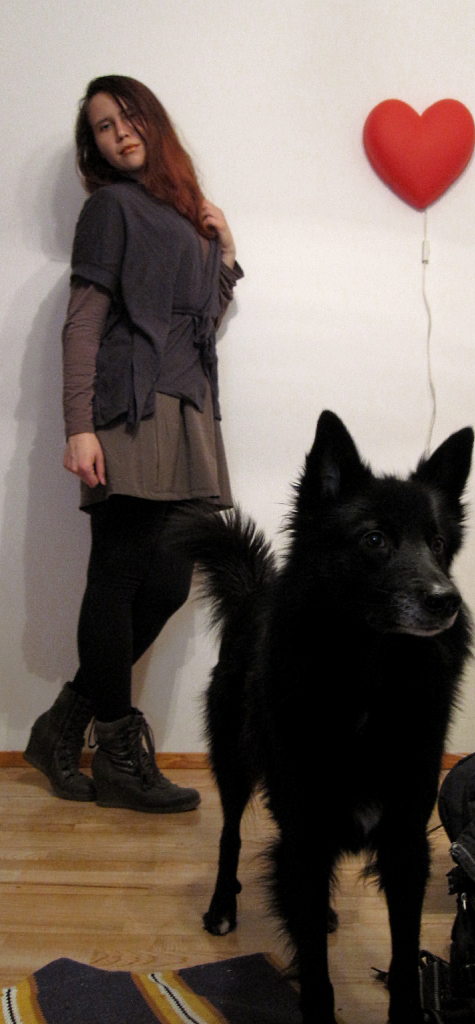 Who has better poses? JIM obviously.... I'm jealous :D
Constant dyeing to red with different red shades... sigh :p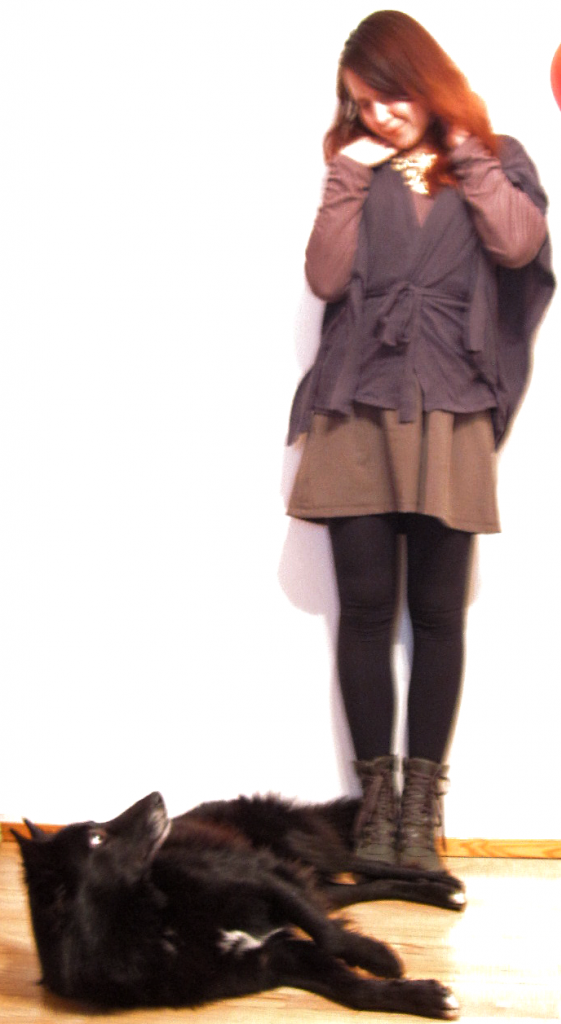 <3
Dress - Salonie
Leggings - Salonie
Wedges - Aleksi 13
Vest like - Vero Moda