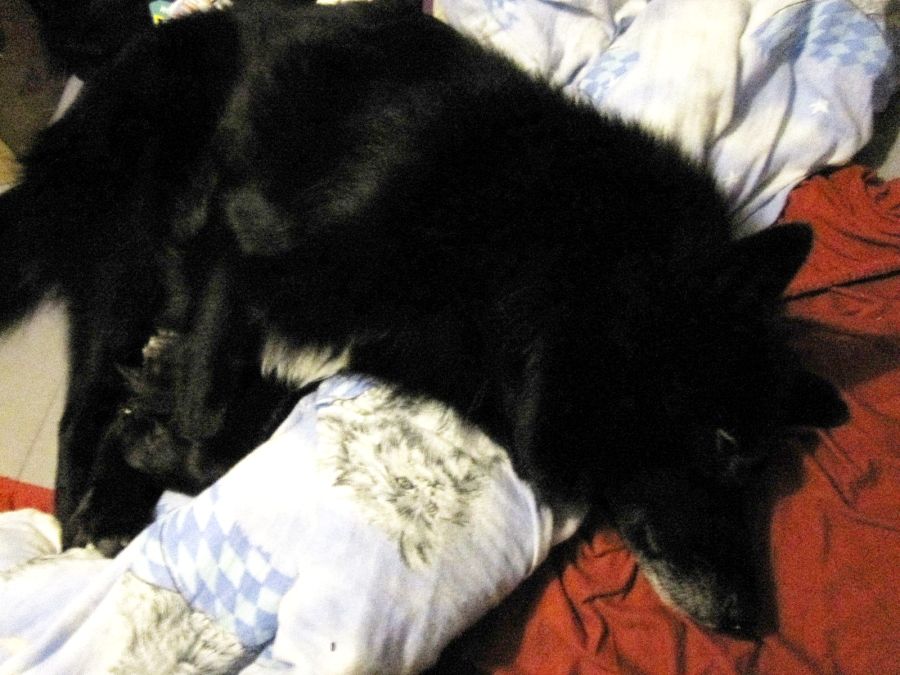 Last night Jim came to sleep facing me in bed. First I didn't mind it because well he was really cute. But on once I tried to sleep, Jim kept putting his paw on my forehead which didn't let me fall asleep... After he did few times, I told him to bug off. Sure he did that but not long till he came up with new thing to keep me awake so I would spend more time with him.
He started to growl quietly and each time I ignored it he growled louder. If I reacted he kept growling till receiving a pat. Well after awhile telling him to stop that, I decided just to turn my back to him. That ended the growling. Finally, because I was getting really tired already...
Well the moment I fall asleep, I wake up again because Jim decided to watch out of window whole night BUT while standing on me... I woke up and said: Jim what on earth are you doing?? And I got friendly finally-your-awake respond from Jim. Yeah finally I'm awake... I wonder why?
Well luckily that was the last thing he did to keep me awake but I already had only 3 hrs left to sleep so not so luckily... At times I just wonder what's going on in his head? He comes up with the weirdest ideas ever. And this was first time he wanted my attention so badly that he had to keep me awake. I had spend time with him before going to sleep, like always! But I guess at times, he has higher need for attention...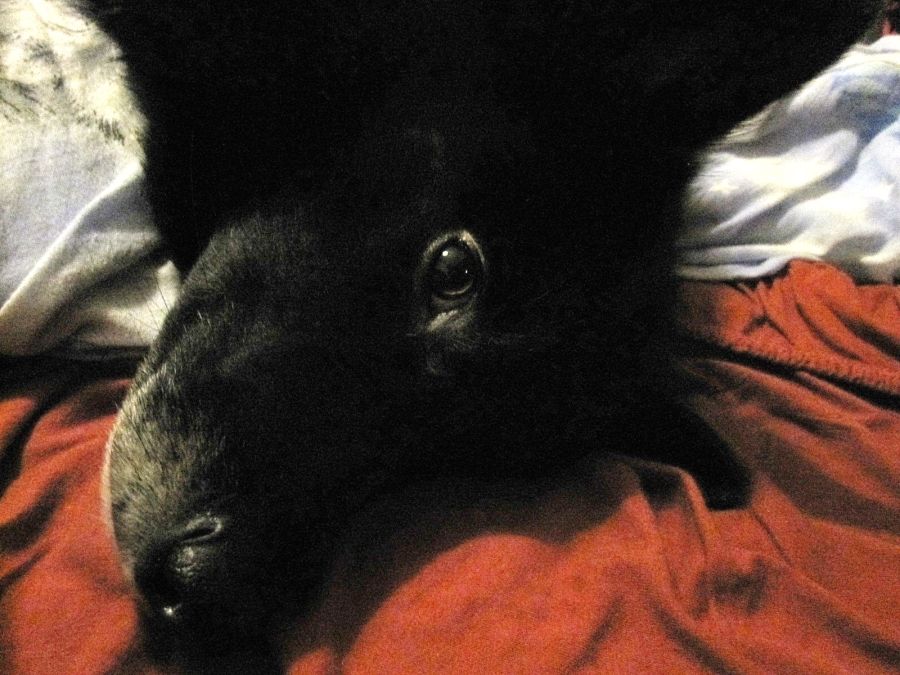 Jim's sighing in next to me.....